Tips for recording a killer ringless voicemail mail message
If you'd like to see a demo of how to create your RVM recording, watch this video:
Where do I record and store my RVM recordings?
From the main Campaign dashboard, navigate to RVM>RVM Recordings on the left menu bar.
You will be given the option to record your message using your computer's microphone. If you record from your computer, test your mic to make sure it's recording at a good volume level.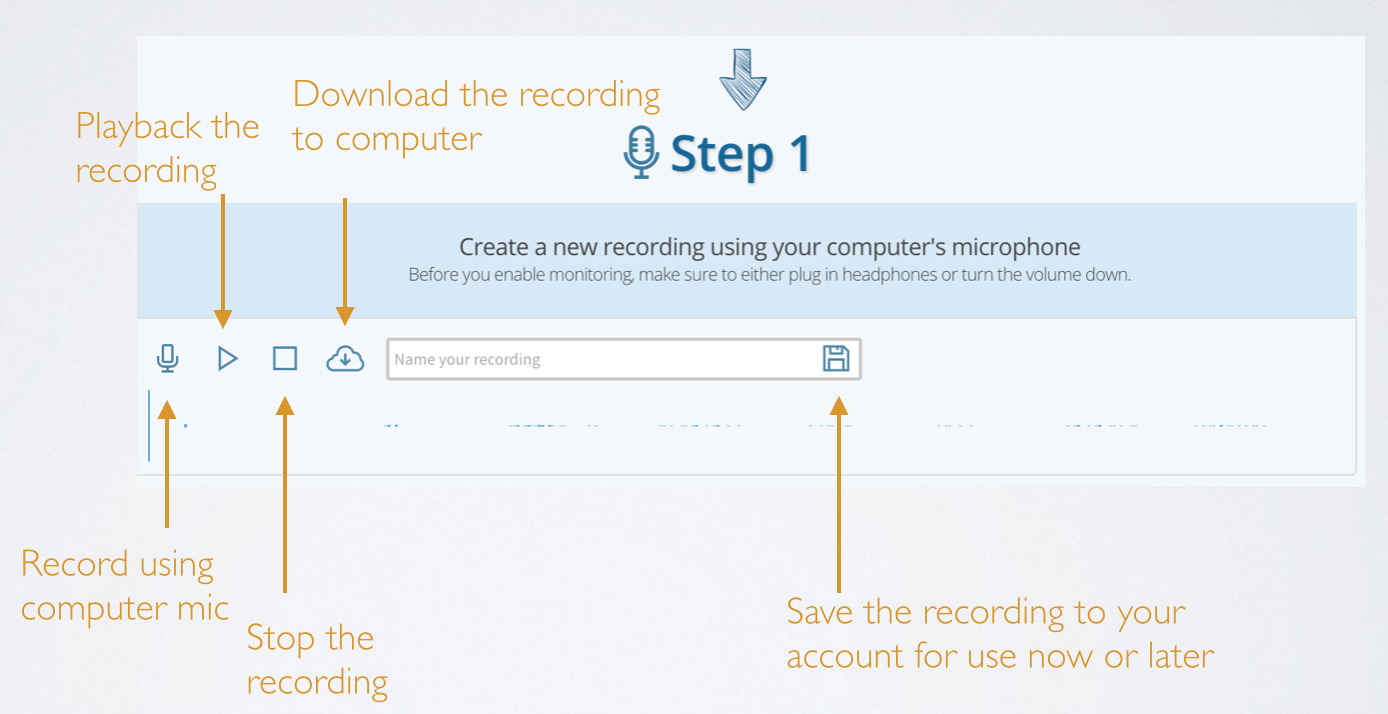 Uploading recordings from your computer
You can also upload a recording you may have stored on your computer.

Select which recording to use for your RVM campaign.
Once you have finished the recording, name it and save it here to your REIRail account.

You will notice that the system has a pre-loaded a demo recording for you. Once you save the recording you've just made, both recordings will be displayed in your file list. Be sure to select your recording as the outgoing message before you complete setup.
When you're done don't forget to schedule your drops for delivery.

PRO TIP
Make sure to leave your name and 1 or 2 sentences about yourself and your business. Leave your REI Rail tracking number as the callback number. Repeat the number twice. We suggest leaving a message that is 40 to 60 seconds long.