Customize the delivery schedule for your RVM campaign
If you would like to see a demo of the REIRail scheduler watch this video:
REI Rail has an easy-to-use scheduler built in so that you can decide what days/times you want to have your voicemail messages delivered. From the main campaign dashboard click "RVM Scheduler". Once there you will see our scheduling slider.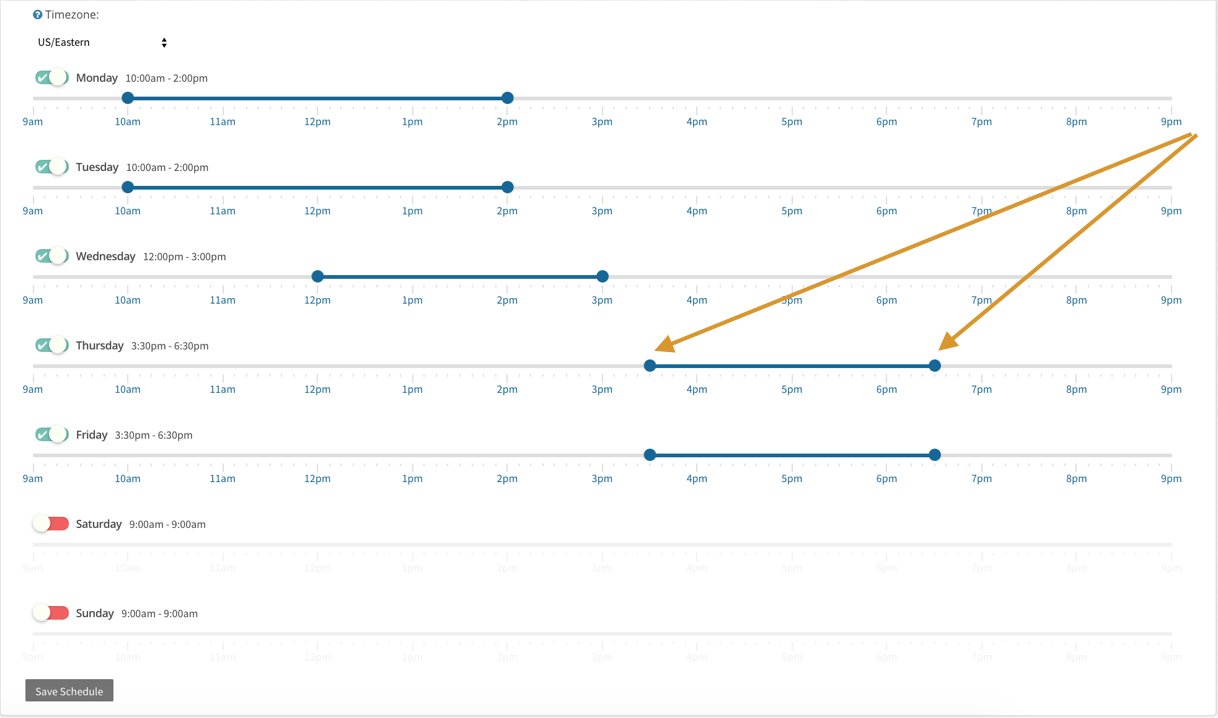 For each day of the week simply slide the controls to the desired start and stop times. For days that you don't want voicemails to go out, toggle the switch to the left so that it shows red.
When you're done, be sure to click "Save Schedule", and wait for the check mark to indicate your changes have been saved.


PRO TIP
For best results, consider scheduling your drops for late morning into early afternoon. Be careful scheduling drops after 7pm as you risk disrupting dinner time ;)