How to know who's calling, SMS alerts
What is Deep Tracing?
The biggest obstacle to building rapport with your callers is not knowing anything about them. Our patented Deep Trace feature solves that problem. Among other things, it will tell you who from your marketing list is calling you.
When prospects call you back in response to a marketing campaign, REIRail alerts you instantly. When using the application on desktop, you will see a popup on your computer screen a split second before your phone rings.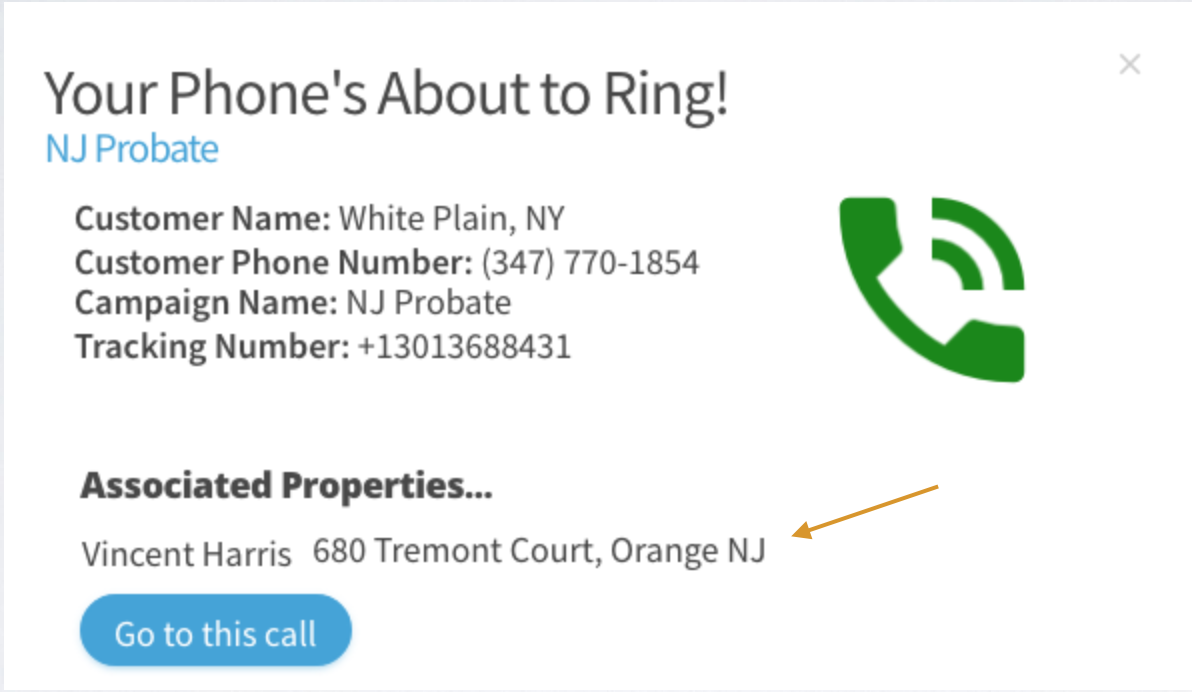 Deeper Insights
To do a deeper dive on the caller, simply click the "Go to this call" button. This will take you to the Call Detail screen where you can see additional information about the caller and their property.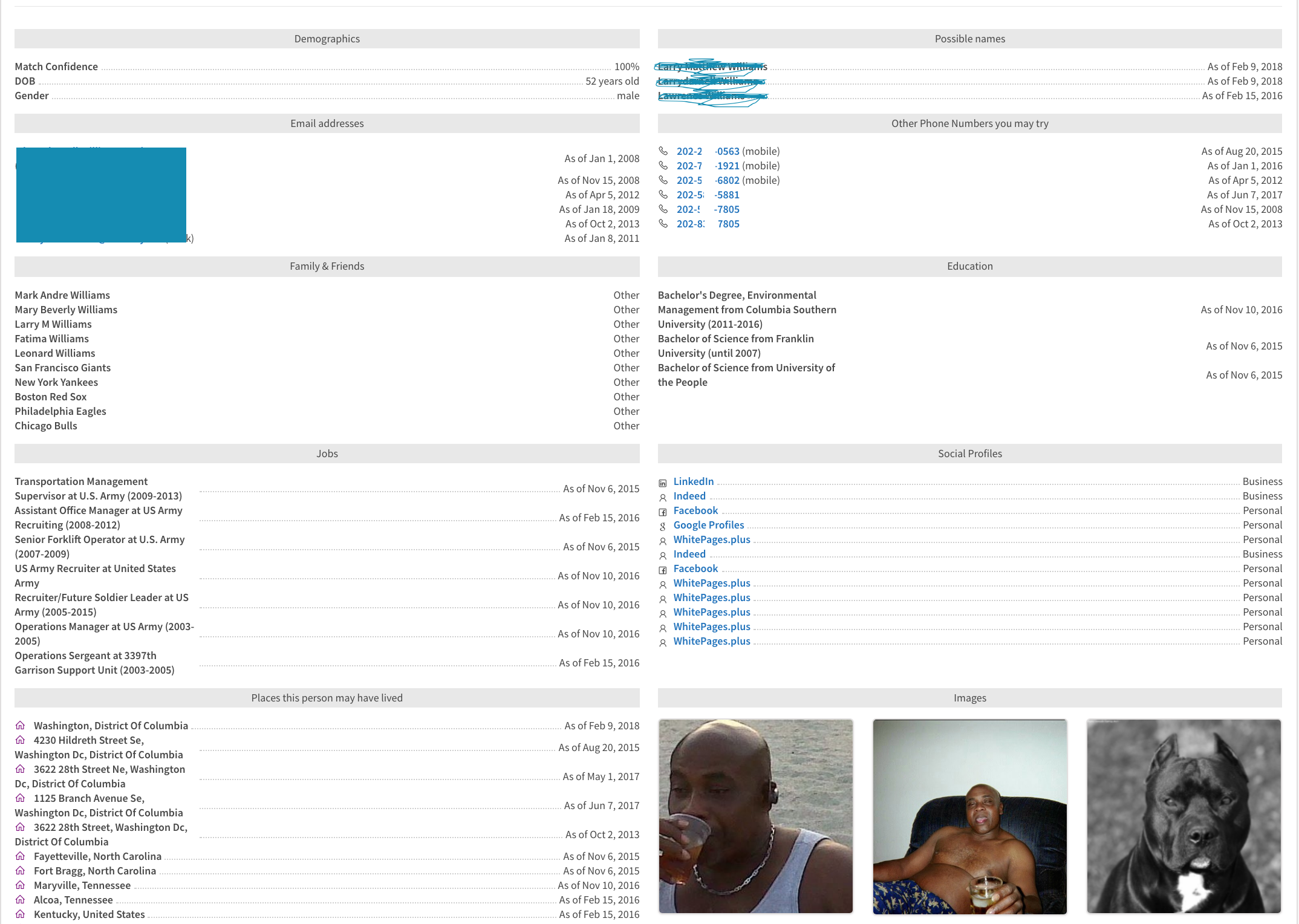 Deep Trace on mobile
If you are not in front of your computer when a call comes in you can still receive a Seller ID alert on your mobile device. You will receive an SMS message with the caller's name and the address of the property (s)he is associated with.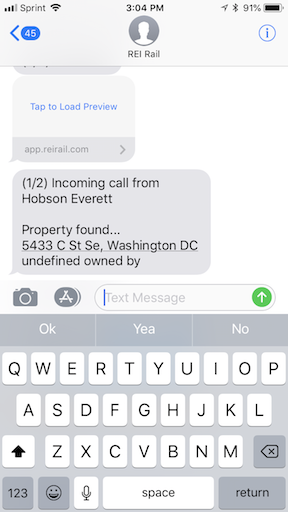 PRO TIP
Use the info provided by Seller ID to guide your conversation. Take note of things you may have in common with the caller, like your age, or alma mater, and find ways to form a connection with your caller based on things you have in common.
If you have further questions about Seller ID, send an email at support@reirail.com fw2