Making regular phone calls and texts inside REIRail
Responding to calls from your campaign
In addition to doing voicemail drops you can also make calls directly to phone numbers on your marketing list. You can do this in response to a voicemail that may have been left for you or you can initiate first contact with a prospect from your marketing list this way.
If you want to respond to a voicemail, first go to your Call Activity screen and identify the call you want to respond to.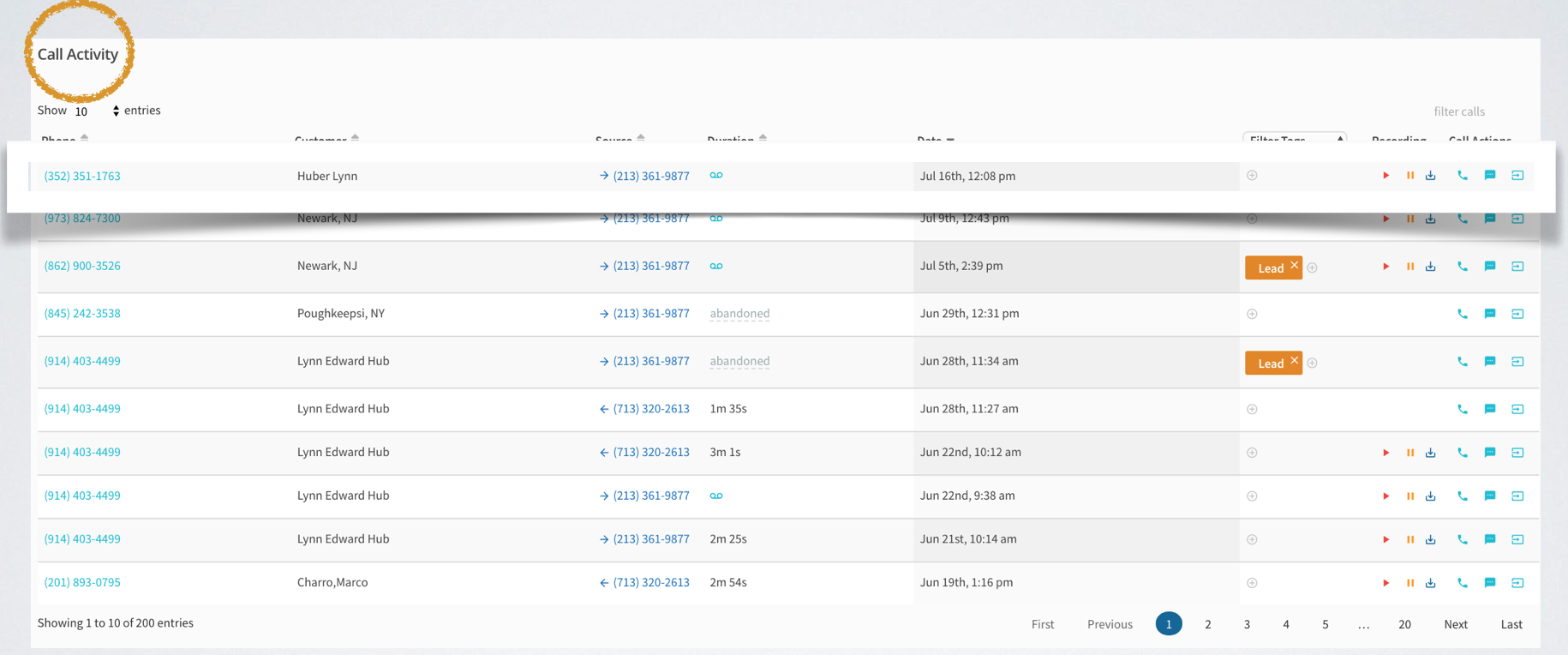 Then click the telephone icon to bring up the REIRail dialer.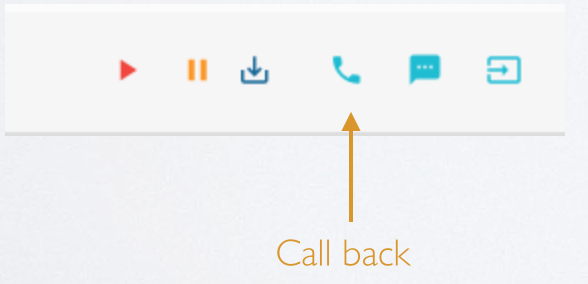 To make a one-off call, the system will actually call your prospect from your tracking number so that they continue to see the same number on their caller ID. Calling via the tracking number also gives you the ability to record and gather analytics on this call.
You can conduct this call --through your tracking number-- from any phone you like. Here's what we mean.
The dialer will ask you for the number of the phone you want to use to have this conversation.
Once you enter your number, the system will first call you and then connect you to your prospect. You and your prospect are connected thru your tracking number.
The system will give you the choice to record this call. Use the toggle to indicate whether you'd like the call recorded or not (Consult your state laws regarding whether you need to inform your prospect that you are recording).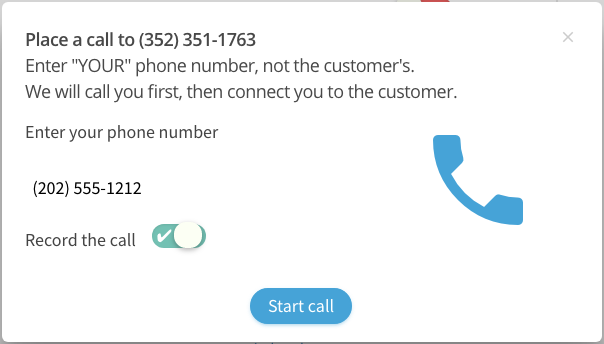 This connection is seamless to your prospect. They will only see your tracking number on their caller ID no matter how many different subsequent phones you or your team use to call them this way.
Initiating a (non RVM) phone call through REIRail
You can follow this procedure to initiate calls to phone number on your marketing list even if they have never called you before. The process for making first contact is very similar.
Instead of going to Call Activity, you will go to Manage Contacts on your menu bar.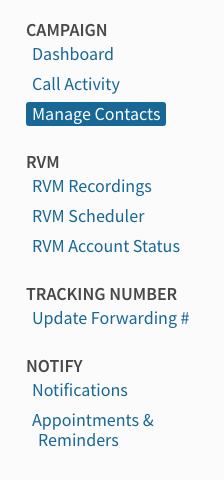 This will bring you to this campaign's master contact list. All of your Contact Records will be visible on a screen that looks similar to the CALL ACTIVITY screen.
From here, simply select the individual Contact Record for the prospect you'd like to call. And click the phone number to engage the REIRail dialer just as described above.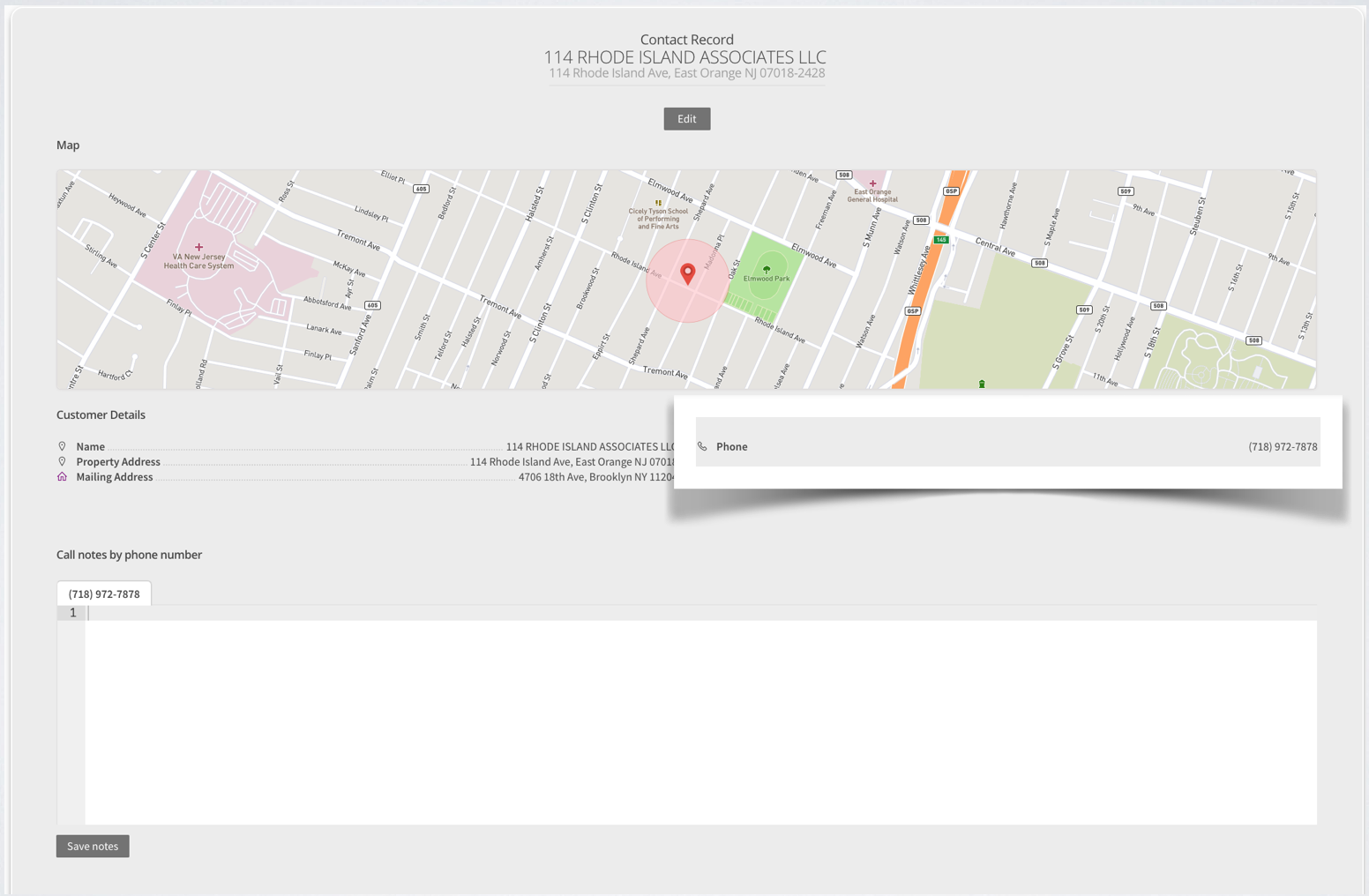 Sending texts
REIRail is designed to allow you to respond to your prospect by phone or SMS text. If you wish to text you can do this from your Call Activity Screen. Among the row of icons next to each call is an SMS text bubble.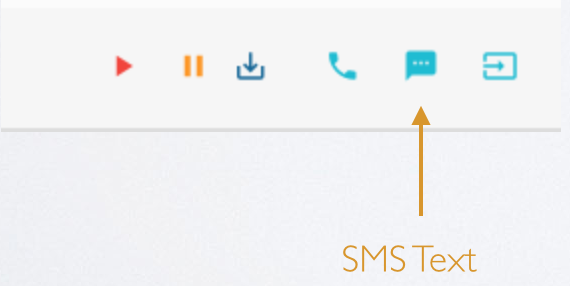 Clicking this icon will launch the SMS text messenger.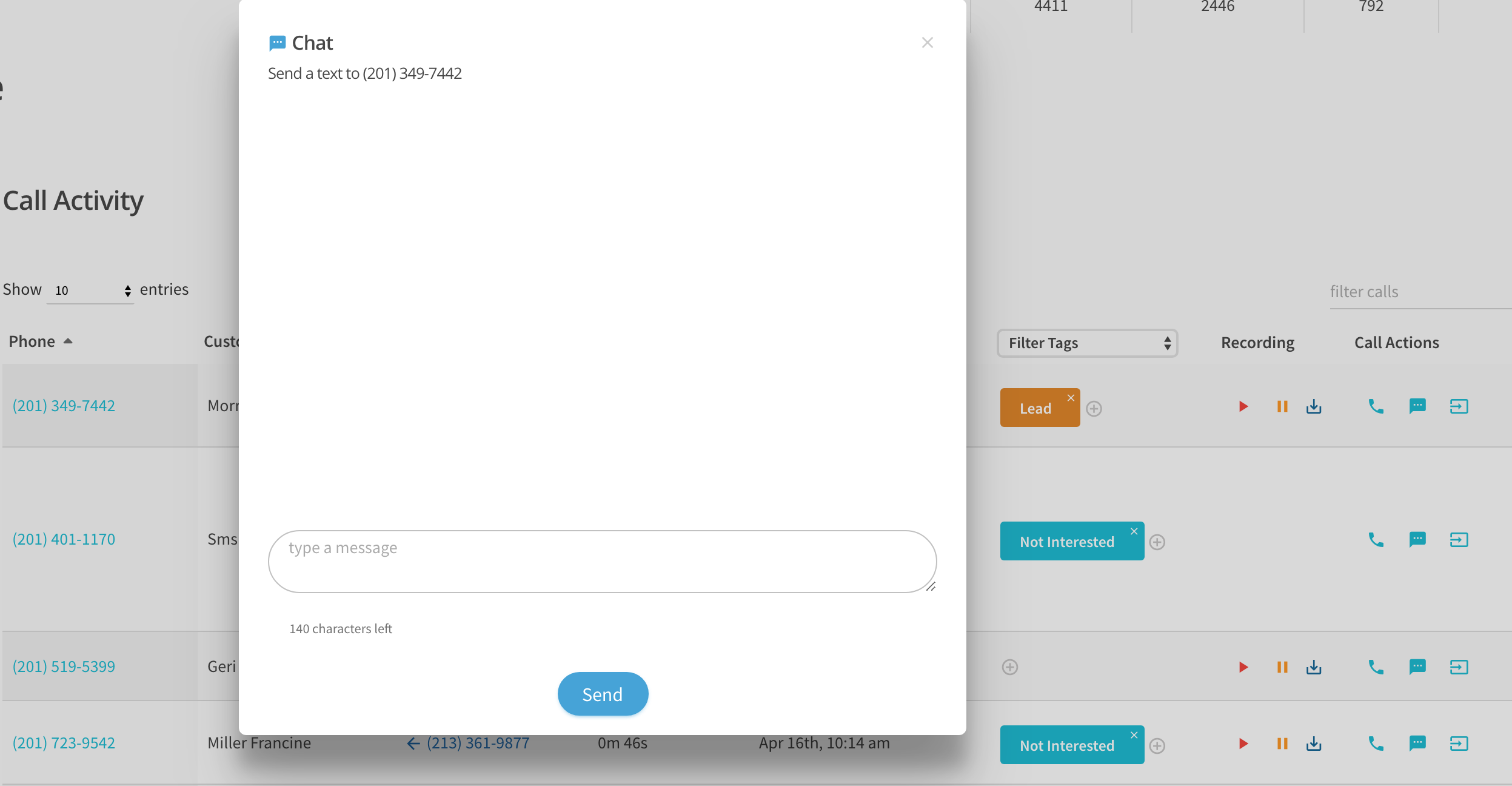 Compose your message to the prospect and hit Send. You can send a text to a prospect whether they have texted your first or not.