Creating tracking numbers.
Creating/Selecting a tracking number
REI Rail's campaign creation wizard guides you through creating a tracking number. The tracking number is what you will use in your marketing message. Have your prospects call you back on your tracking number and REI Rail will forward those calls to the phone of your choice.
You are allotted a certain number of free local tracking numbers based on your service plan. Each time you create a new campaign, you'll be given the option to create a new tracking number for it, or to use an existing one.


Then, you'll upload your marketing list and configure your recording preferences. After you've completed these few steps, your tracking number will be active and can start taking calls immediately.
Forwarding your tracking number
Your tracking number is always visible from your campaign dashboard.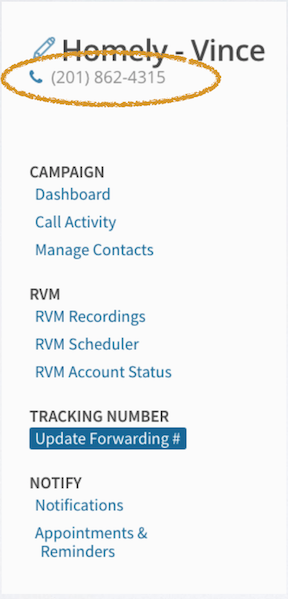 If you are using a tracking number that was provisioned through REIRail, you can change the number that your incoming calls get forwarded to at any time in the Tracking Number section. Simply Navigate to Tracking Number>Update Forwarding # in the side menu.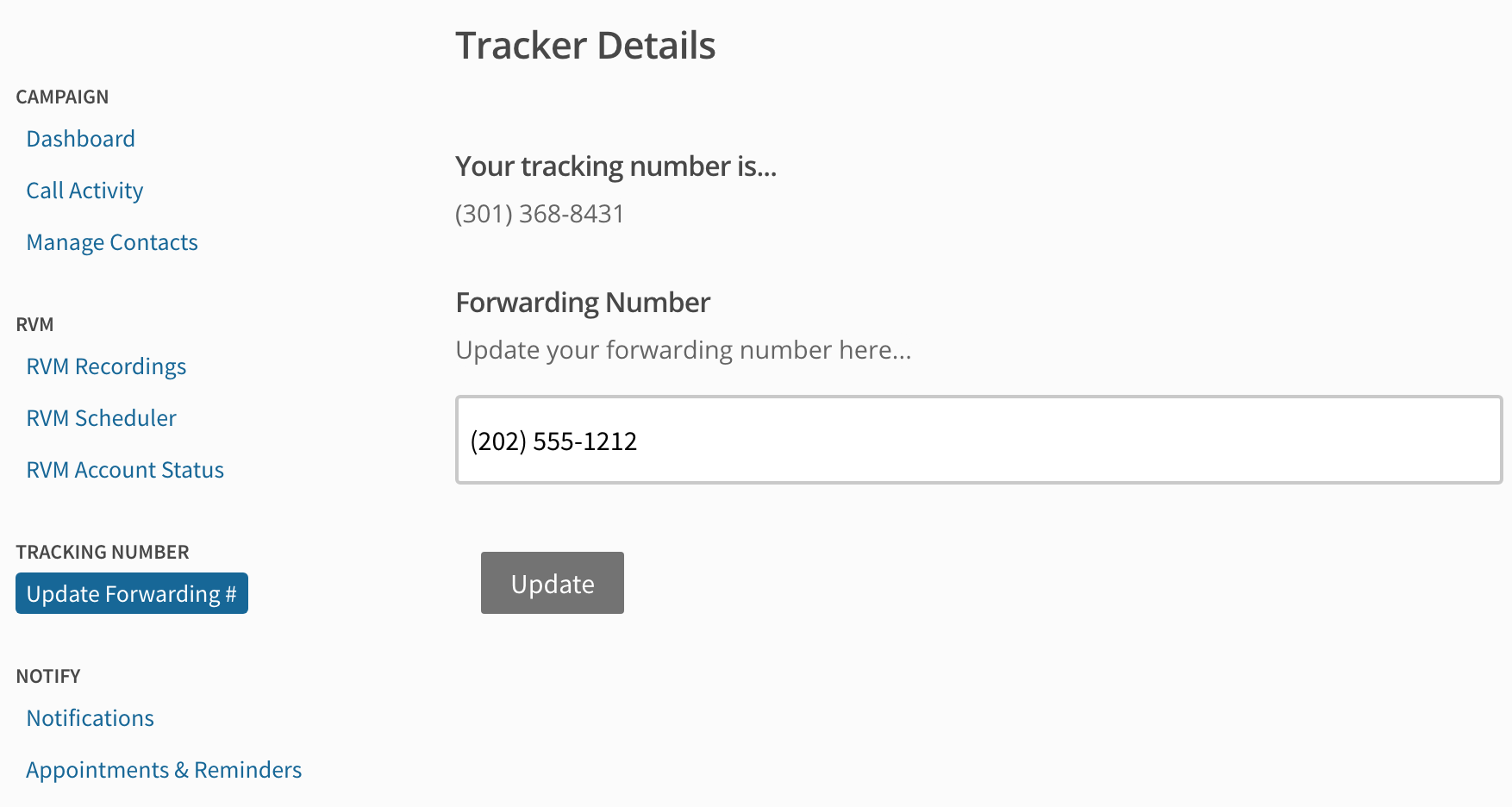 If you are using a tracking number provisioned by Call Rail, the forwarding feature will be disabled on this screen. You will have to handle forwarding inside of Call Rail.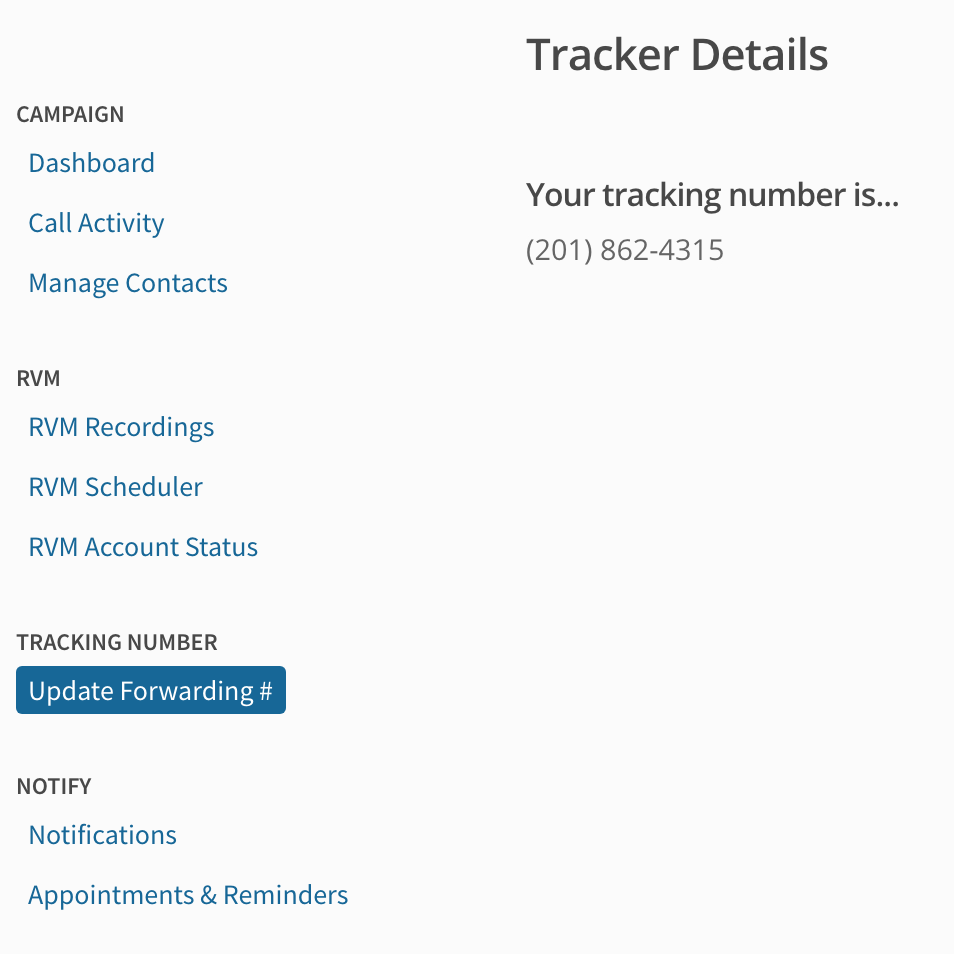 PRO TIP
Best practice is to assign one tracking number per campaign. Running multiple campaigns to the same tracking number will make it difficult for you to measure the effectiveness of your various campaigns.